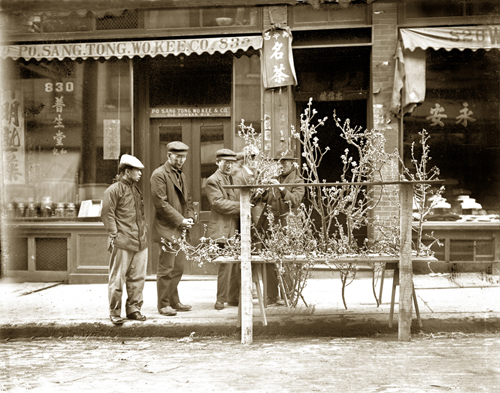 In Almond Blossom Time
Po Sang Tong Drug Store, 830 Dupont St. Chinatown, San Francisco
Louis J. Stellman (1877-1961) photo Circa 1912
Photo Accession No. 2012-006-0009

Other photographer works of Chinatown photo gallery include I.W. Taber, R.J. Waters, E.A. Cohen, Zan Stark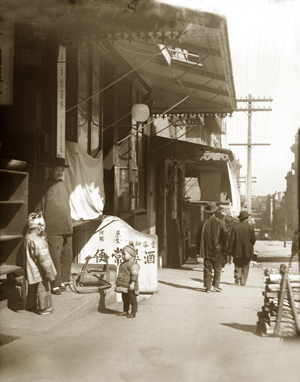 Two young Chinese children and adults
sidewalk scene
E.A. Cohen Photo
Circa 1904
4x5 Glass Neg.
Photo Accession No. 77-003-0051
Holdings: over 150 images
Holdings: over 22,135 Photos of Monterey County listed in our database.
And over 81,900 historical California images in our photo archives.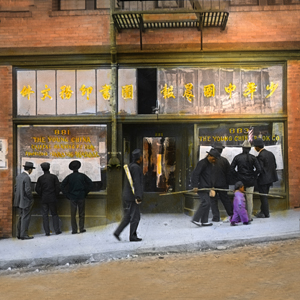 The Young China
Chinese Morning Paper
881 Clay Street
883 Clay The Young China Book Co.
From a hand-colored lantern slide
Louis J. Stellman Photo
Circa 1911
Photo Accession No. 2012-006-00

We have over 33,700 historical California images listed in our database and can provide a computer generated list by subject, place, date, photographer and format or any combination of the above for a small fee.