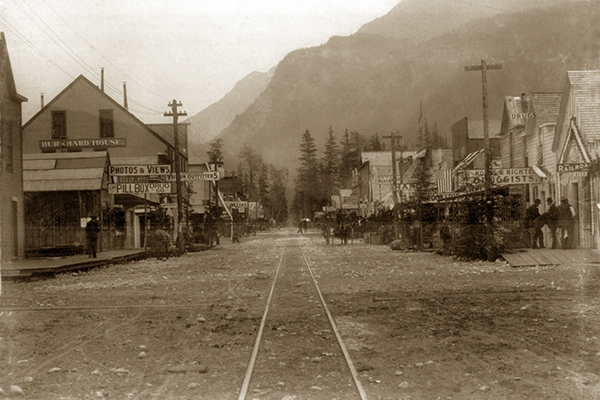 Broadway Street, Skagway with WP & Y Railroad tracks running length of street
The Pillbox Drug Co., Photos & Views, Burkhard House, Headquarters Yukon Outfitters, Dyea Mercantile
Harry C. Barley photo
After June 15, 1898
Photo Accession No. 96-030-0001

H.C. Barley was the official photographer for the
White Pass & Yukon Route.
He died in San Francisco on Nov. 22, 1909.