Bixby Landing & Bixby Creek Bridge on Calif. Highway One, Big Sur.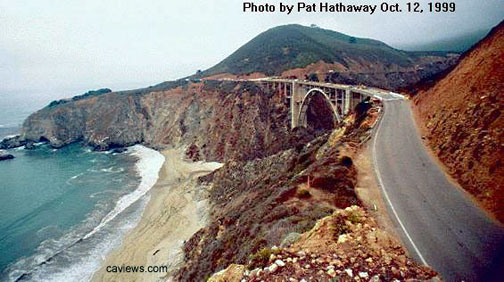 Photo Accession CV # 99-099-0003
35mm color negative
Canon F-1 and a 17mm FD Lens
November 12, 1999
Please move your mouse over the photo to see a view from the same spot taken in 2011.
This view looking north on California Highway One on the Big Sur Coast.
By Pat Hathaway of Bixby Creek Bridge, which is 13.3 miles south of Carmel.

Bixby Landing from Hurricane Point, Big Sur Coast, California.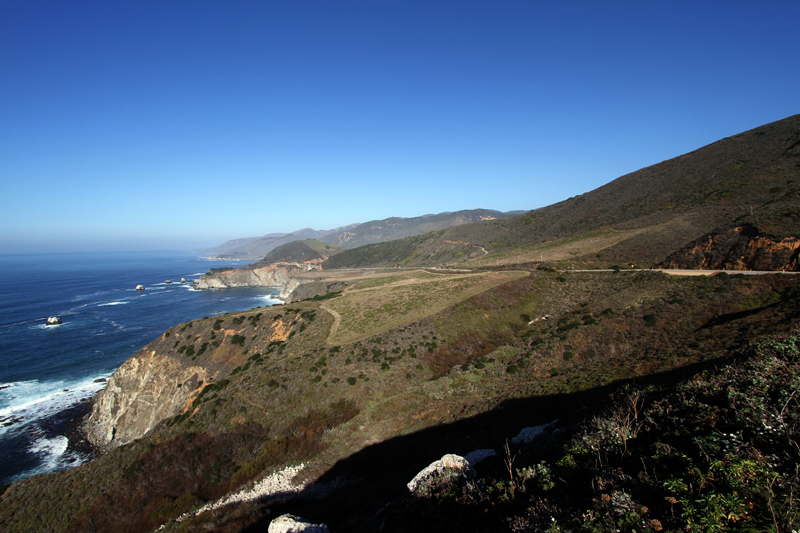 Photo Accession CV # 2011-050-0001
Taken with a Canon 7D and a Canon EF-S 10-22mm lens
Roll your mouse over to see same view taken with a Canon EF 100-400mm L lens
December 21, 2011


Gone but not forgotten photos of our lost history.