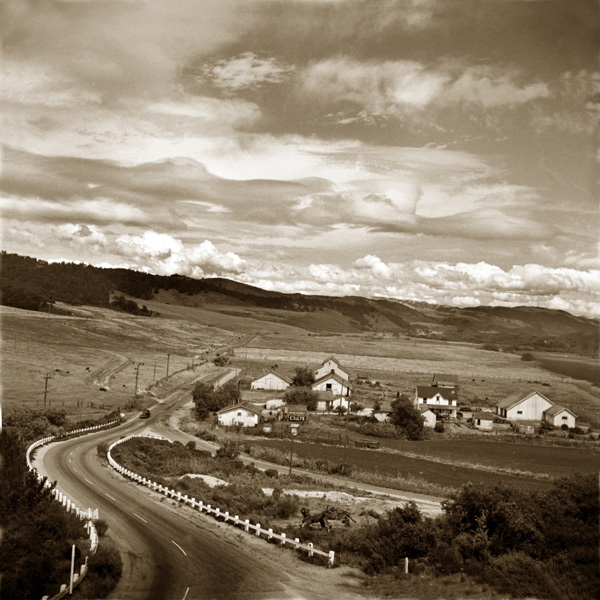 Hatton Ranch, Carmel Valley
Photo Accession CV # 72-027-0034
Photo by George Seideneck
2 1/4" x 2 1/4" Negative
Early in 1945
William Hatton's lower dairy ranch at the mouth of the Carmel Valley
Looking up Carmel Valley Road from Highway One.

A gallery of photo by George Seideneck
Holdings: over 1055 images 2 1/4 x 2 1/4 and 4x5 negatives and original prints a gift from the photographer.
Historic Berta, Mission Ranch, Holman Ranch, Martin Ranch, Los Laureles Lodge, Robles del Rio Lodge, Carmel Valley Village,
produced pears and cattle along with that legendary Monterey Jack Cheese at the Boronda Adobe.
San Climente Dam, Tassajara Hot Springs and Jamesburgh post office, Johnathan Wight Cabin up in Robinson Canyon.
And over 680 images of Carmel Valley from the 1880's - 1990's.
Aerial photos of the Carmel area.

We also have a Carmel Valley gallery, and also have a collection of Native Americans photos.

We have over 35,000 historical California images listed in our database and can provide a computer generated list by subject, place, date, photographer and format or any combination of the above for a small fee.
Holdings: over 28,000 Photos of Monterey County listed in our database.
And over 81,955 historical California images in our California Photo Archives.