Orotone or Gold tone Photo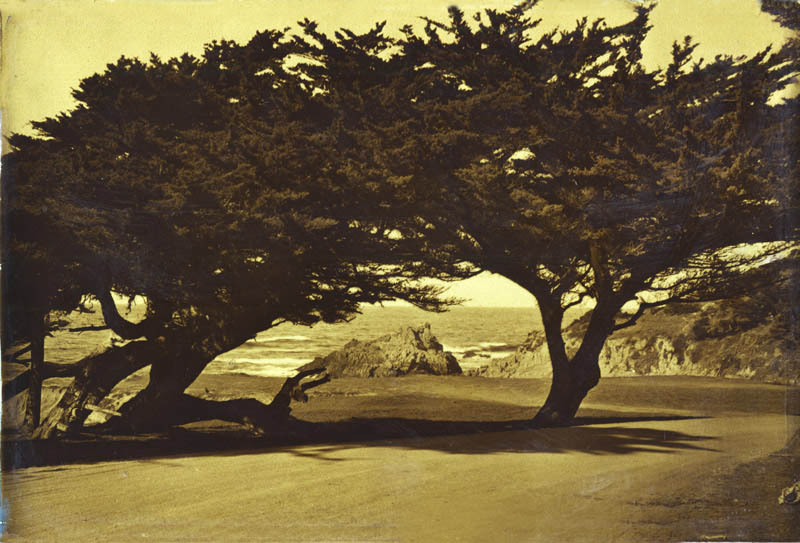 Looking through Monterey Cypress trees to the Pacific Ocean from the 17 Mile Drive, Pebble Beach.

An Orotone or Gold tone is one of many types of Photographic Processes which can be made from a camera negative.
A positive image printed on glass, often made from contact printing the original large format negative, the positive plate was then backed with a mixture of gold dust and banana oil.

Photo Accession CV # 78-109-0001
5x7 on glass
By A. C.Pillsbury
Circa 1910

Holdings: over 28,000 Photos of Monterey County listed in our database.
And over 81,955 historical California images in our Photo Archives.

We have over 35,000 historical California images listed in our database and can provide a computer generated list by subject, place, date, photographer and format or any combination of the above for a small fee.