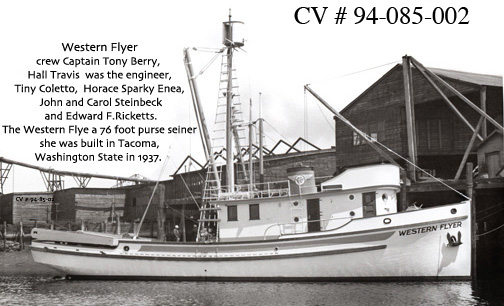 Western Flyer, Commencement Bay, Tacoma, Washington State,
photo by Martin A. Petrich Jr. (1915-2007)
Photo Accession CV # 94-085-0002
March 1937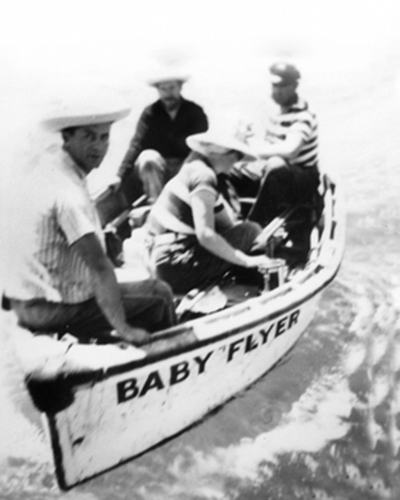 Photo Accession CV # 2010-017-0001
The Baby Flyer with Ed Ricketts and John and Carol Steinbeck
on the Sea of Cortez expedition March 1940.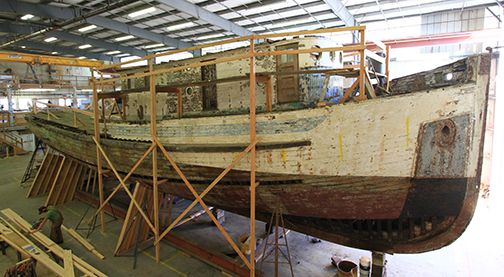 The Western Flyer Sept. 2015 at the Shipwrights Co-Op
in Port Townsend, Washington. Pat Hathaway Photo
Western Flyer
Purse seiner
This is the purse seiner Skippered by Tony Berry that John and Carol Steinbeck and
Ed Ricketts made the Sea of Cortez trip from Thursday March 14 - Thursday April 18 of 1940.
The four man crew was Horace "Sparky" Enea, Hall Travis "Tex as engineer", and "Tiny" Coletto.
The Western Flyer a 76 foot purse seiner she was built at Western Boat Building Co. in Tacoma, Washington State in 1937.

The resulting "voyage of discovery," Steinbeck and Ricketts' Sea of Cortez by Viking Press (1941) in collaboration with E.F. Ricketts and the The Log from the Sea of Cortez Leisurely Journal of Travel and Research (1951)

This photo of the Baby Flyer was probley taken around March 19 near El Pulmo Reef.
The story about the Hansen Sea-Cow was in fact about a Johnson Sea-Horse Stinbeck liked to change names around.
We also have photos many of the fishing boats from the early feluccas, Monterey Clipper's, click lampara and Half Ring boats and the purse seiner that fished in Monterey Bay and the California Coast.
Early Monterey Fishing industry photo Gallery.

Ships and boats from our photo collection.

The Purse-seiner the Western Flyer was renamed the Gemini, is now under going a 2-4 years, $3+ million restoration indoors at the Shipwrights Co-op in Port Townsend, Washington.
Purchased early in 2015 by Brothers John and Andy Gregg's, geologist who owns a drilling company, of California.
Once completed, Gregg plans to sail the boat to the Monterey Bay in California for use as an floating educational classroom.
For more information, Western Flyer.org

Holdings: 22,034 photos of Monterey County listed in our database. And over 81,955 historical California images in our Photo Archives.

We have over 35,000 historical California images listed in our database and can provide a computer generated list by subject, place, date, photographer and format or any combination of the above for a small fee.

California Views photos of the Western Flyer used by Seattle T.V. News KING-5 With John Steinbeck, Author and marine biologist Ed Ricketts on F/V Western Flyer Posted on May 29, 2014.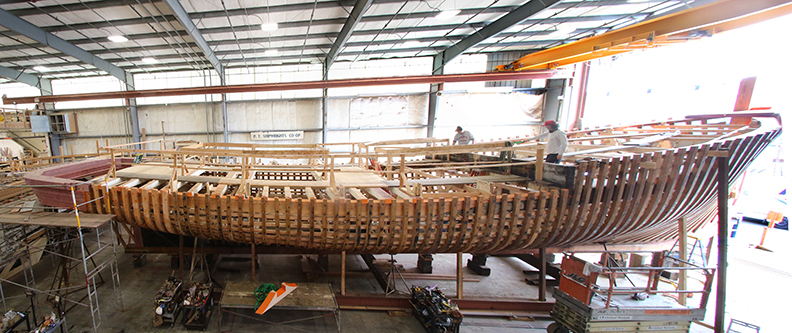 The Western Flyer September 11, 2019
Photo by Pat Hathaway