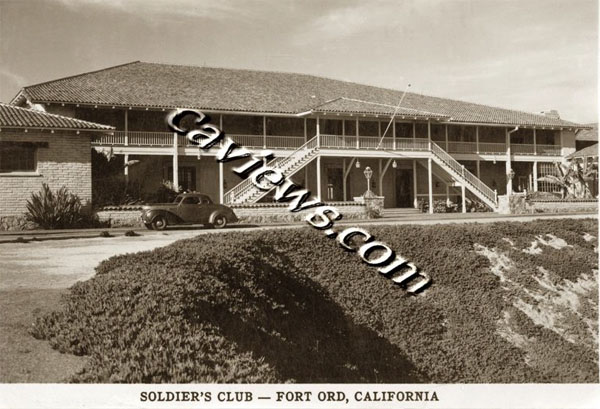 CV Photo Accession # 84-010-0001
Soldiers Club Stilwell Hall, Fort Ord
Arrow Photo
Circa 1948 it was built in 1943 It was removed in 2003


Holdings: over 170 images of Fort Ord.
We also have 318 photos of the Presidio of Monterey and the 15th Infantry, 9th Cavalry, 11th Cavalry, 76th Field Artillery, Fort Mervine. And the CMTC at the Presidio of Monterey.
We also have photos of Camp Roberts in South Monterey County and other Military photos from our archives



Holdings: 581 photographs images by A.C. Heidrick.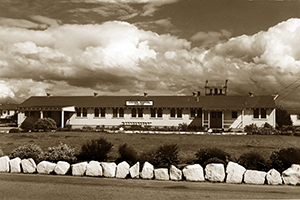 Fort Ord Base Hosiptal
No. 2002-025-0001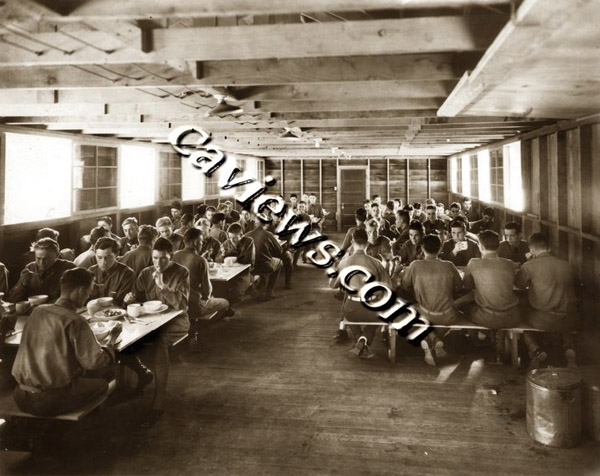 Fort Ord Mess Hall
CV Photo Accession # 96-027-0001
8x10" Original print
A.C. Heidrick Photo
Circa 1942


This A.C. Heidrick photo shows mealtime in a mess hall at Fort Ord in Monterey County.
Fort Ord was one of the largest military bases in California and the West Coast.
Fort Ord was established in 1917, originally as Camp Gigling and closed as Fort Ord on September 30, 1994 and was the home of the 7th Infantry Division (Light).
Fort Ord was also know as Camp Ord in 1939 and in the early 1940's became Fort Ord was one of the largest U.S. Army base on the West coast and it was home to the 27th Division, 43rd Division, 4th Infantry Division in 1947, 5th Infantry Division in the early 1950's, 6th Army for a long time and 7th Division.
We have photos of the Fort Ord hospital, Post Chapel, Army Post Headquarters, Officers Club, Main Garrison and East Garrison.
In September of 1994, Fort Ord closed its gates; It is now the home of California State University Monterey Bay and Presidio of Monterey (POM) annex.
To see some of A.C. Heidrick's panoramic views of Monterey.
We also have photos of the City of Marina and Seaside, Monterey County.

Early automobiles photo gallery